Quality Residential Roofing Solutions
No matter how attractive your home is, without a good roof, it won't last for decades without suffering serious water damage. For professional roof installation, replacement and repair, contact O'Franco Roofing & Remodeling. We offer high-quality, affordable roofing services to homeowners in Springdale and the surrounding communities.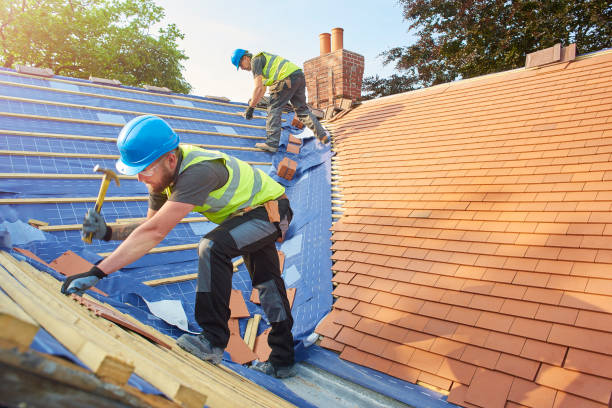 Roof installation on a newly constructed residential property is a serious task best left to professional roofers. When poorly installed, wind and rain can penetrate the roof and damage the home, leading to expensive repairs or replacement. Protect your home by hiring our team of expert roofers.
How We Can Help
Our skilled contractors use high-quality materials and equipment to complete every project. Our service experts install sturdy yet affordable roofing using a variety of modern roofing techniques and the following materials:
Asphalt shingles
Metal
Tile
Slate
Flat roofing
And more!
You can count on us for fast, efficient roofing installations that stand the test of time. Rates vary depending on the size of the job, but our estimates are always honest and reasonable, and we warrant our work for your peace of mind.
Our roofers also perform repairs and replacement of damaged roofs. Catching a problem early can prevent small issues from becoming serious problems. Your roof is an integral part of your home's structural integrity. Don't take chances with subpar service.
Contact Us for Affordable Roofing Solutions
You want a roofing contractor who knows the ropes and won't take advantage of your inexperience. O'Franco Roofing & Remodeling tops the competition with over a decade of experience providing honest service and customer satisfaction to residential clients. Contact us today to discuss roofing solutions that fit your budget. You can reach us at (479) 601-7828 or submit our online form for more details about our quality roofing services.