Expert Gutter & Siding Installation
Whether you are fixing damage or upgrading, O'Franco Roofing & Remodeling offers gutter and siding installation, replacement and repair for professional results. Improve the value and curb appeal of your home or business with durable, energy-efficient materials that protect your property from the elements and save you money on utility bills.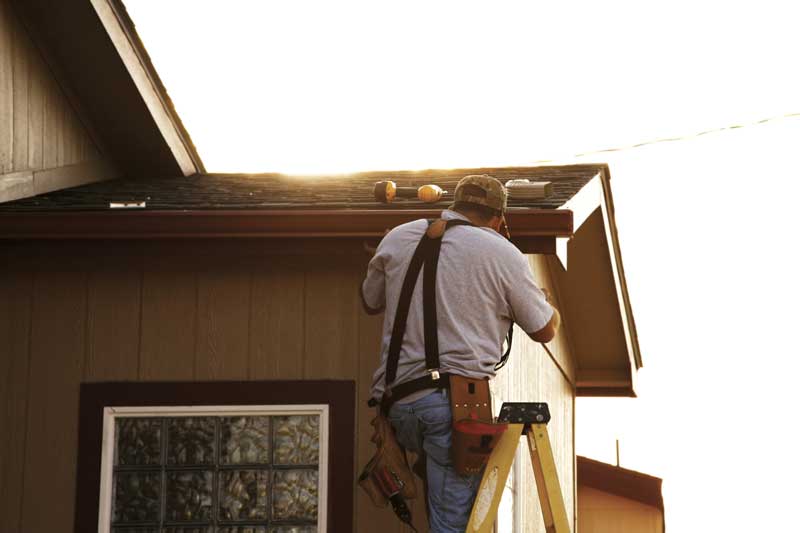 Seamless Gutters
We install seamless gutters for both residential and commercial customers. Seamless gutters are a single-piece system that is manufactured to fit to your structure's exact measurements, instead of prefabricated in sections. With no seams, gutters are leak-resistant and more secure, preventing sags and foundation damage.
High-quality materials and expert installation ensure beautiful, lasting results. Choose from a variety of popular colors and leave gutter care up to us.
Siding Installation & Repair
Our professional contractors take pride in their work and provide skilled siding installation, replacement and repair. New siding is more than aesthetically pleasing; it can reduce maintenance, insulate your structure and eliminate the need to replace rotting boards or repaint the exterior. Choose from the most popular siding materials on the market, including:
Vinyl siding
Fiber cement siding
Aluminum siding
And more!
While siding often requires little maintenance, it may, on occasion, split, chip, crack or fade. In these instances, siding repair or replacement might be necessary. Our team of experts offers honest assessments to help you find the best solution. In business for over a decade, we've repaired every siding material you can think of. Call on us for exceptional results.
Schedule Your Gutter or Siding Installation Today
Ready to get started? O'Franco Roofing & Remodeling is standing by to upgrade your home or business exterior with beautiful, functional gutters and siding. You can reach us at (479) 601-7828 or submit our online contact form for more information.